Clothing & Accessories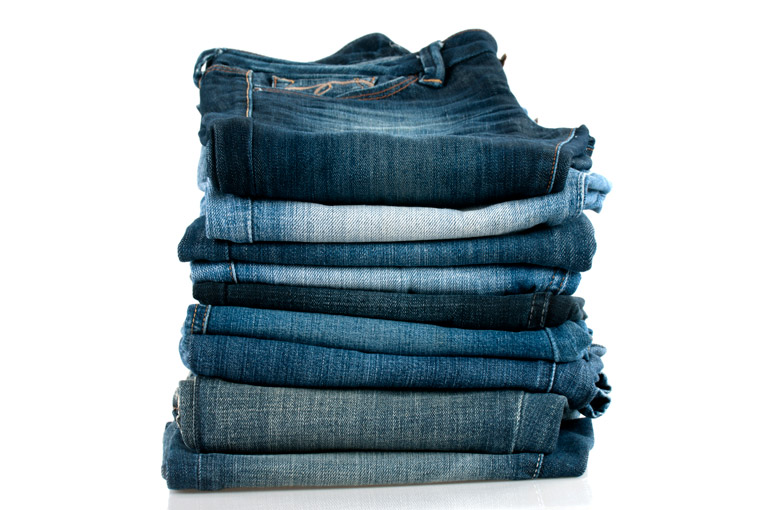 Clothing & Accessories
Sorry, there doesn't seem to be any stores within 50km of your search. Please see below for your nearest available stores.
Dress Circle Emporium ~ Designer Clothing & Accessories ~

Shop 35 Broadway Fair Shopping Centre, Nedlands WA 6009

W O M E N & M E N 'S D E S I G N E R

C L O T H I N G | S H O E S | A C C E S S O R I E S

Dress Circle Emporium is a designer consignment house for women & men's authentic high end designer clothing, handbags, briefcases, leather goods, shoes, sunglasses and accessories. At Dress Circle Emporium you can dress fabulously in carefully curated women & men's luxury clothing and accessories where fashion does not cost the earth …… financially, or environmentally and you won't buy better.

Edit and Refresh ~ Designer Clothing & Accessories ~

Cosmo Arcade Shop 7, 49 Thomas Drive, Chevron Island QLD 4217

L U X U R Y & D E S I G N E R

C L O T H I N G | S H O E S | A C C E S S O R I E S

Edit and Refresh specialises in the re-sale of quality pre-owned women's clothing, shoes, handbags and accessories. All our consignment stock is carefully selected for its quality, condition and individuality. We stock a great range of current Australian and International Designer brands as well as high end chain store brands, vintage designer items and unique one-off pieces. We cater to all sizes, styles and tastes.

Eurotrash ~ Luxury Designer Accessories ~

4/127 Chapel Street, Prahran VIC 3181

L U X U R Y & D E S I G N E R

C L O T H I N G | S H O E S | A C C E S S O R I E S

Eurotrash is located in Chapel Street Melbourne, a fashion institution for many years supplying luxurious, sometimes one of a kind, new, vintage, high-end designer goods. We sell, buy, consign and trade only the best of the best. In store and online you will find a hand-picked selection of clothing, shoes, handbags, jewellery, watches, sunglasses, wallets, scarves, hats and other accessories by luxury brands.

3 Mackey Street, North Geelong VIC 3215

OPEN 7 DAYS - Geelong Vintage Bazaar Market is an indoor market selling every imaginable vintage, retro and collectable item you could hope for. Housed in a beautiful old glass factory, and provides 2000 square meters of vintage heaven. Over 60 permanent stall holders each specialise in unique items, ranging from shabby chic, to industrial & rustic, vintage clothing, antiques, books, memorabilia, vinyl records, CD's, garageinalia, automobilia and much, much more!

43 Barrack Street, Hobart TAS 7000

D E S I G N E R & V I N T A G E

Hobart's only boutique vintage and pre-owned designer clothing store.

Beautiful, carefully selected items including shoes, bags and accessories.

Hunted Antiques - Vintage & Collectables

80 - 86 Canterbury Road, Kilsyth VIC 3137

OPEN 7 DAYS - Hunted Antiques is a large warehouse with over 150 individual stall holders selling antiques, collectables, automobilia & garaginalia, vinyl records, DVD's, licensed collectables and figurines, clothing, jewellery, art, furniture, bric a brac, household goods and much more.

553 Plenty Road, Preston VIC 3072

B U Y / S E L L / T R A D E / H I R E

Furniture : Objects : LP Records : Retro Gaming

A large vintage wonderland filled to the brim with anything and everything from Antiques to 1980's Video Games, LP records, Furniture, Lighting, Art, Clothing, and we even have vintage stall holders upstairs!!

Please note that store visits are by appointment only.

VINTAGE : RETRO : INDUSTRIAL : ANTIQUE

113 Hamden Road, Battery Point TAS 7004

Antiquarian, classic and contemporary books - fiction and non fiction. Retro and vintage clothing, shoes and accessories; as well as antique linen, buttons and lace. A vast range of Antiques, including jewellery, toys, china, collectables and more. Interesting Antiques and Vintage of all periods and a great range of rare and out of print books.

Martin Fella Vintage - NORTH MELBOURNE

556 Queensberry Street, North Melbourne VIC 3051

D E S I G N E R & V I N T A G E

Vintage and contemporary treasures for the home; along with vintage and current designer clothing and accessories. Specialising in designer brand clothing and accessories with a focus on Louis Vuitton, Celine, YSL, Polo Ralph Lauren, Gucci and Fendi bags.

11 Ann Street, Brunswick VIC 3056

Here at Mrs Secondhand we sell Furniture, Clothing, Shoes, Collectables, Bric a Brac, Records, Artwork and much more!

RETRO, ANTIQUE, VINTAGE & NEW

At our warehouse, we display our stock like a shop but price it cheap like a market.

Same day delivery service, including on weekends!

New stock daily, but hurry, our stock sells FAST.